SAS '02
LOPSTR '02
CoLogNET WS
AGP '02
Venue
Schedule
Invited Talks
Social Events
Registration
Accommodation
Organization
Sponsorships
Last News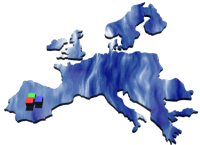 Conference venue


The events will be held in Madrid, capital of Spain and its largest city. It is located right in the center of the country. With a great variety of restaurants, parks, monuments, museums, concert halls, shops, etc. it has quite a lot to offer to visitors.

The conference site will be the School of Industrial Engineering of the Technical University of Madrid. It's located on 2, José Gutiérrez Abascal, close to the city center.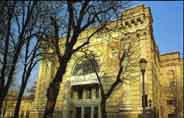 It can be reached easily either by subway (closest stations are Rep. Argentina, Nuevos Ministerios and Gregorio Marañón), train (Nuevos Ministerios station) or bus (lines 7, 12, 14, 27, 40, 45 and Circular).
Maps and directions are available.